Chinese Acrobats Sunday, July 30, 2023 at 7:30 PM MDT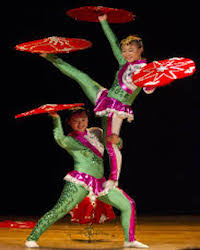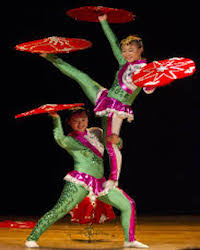 You've selected
Sunday, July 30, 2023 at 7:30 PM MDT
Change Date
×
Two Chinese Acrobatics Styles
The acrobats developed their styles based on traditional ancient arts such as dance, theater, martial arts, and magic shows. Their acrobatics is distinctive and incorporates traditional skills and physical exercises. In general, there are two styles of Chinese acrobatics: martial arts style and circus style.
Martial arts style:
The troupes that emphasize martial arts feature martial artists who often act out a fighting scene and perform with various weapons.
Circus style shows:
They are more like Western acrobatics shows. The individual performers and groups of acrobats do amazing acts of balancing, juggling, and gymnastics, and they are often amusing.
Venue
Civic Theatre
817 East Chestermere Drive
Chestermere AB T1X 1A7